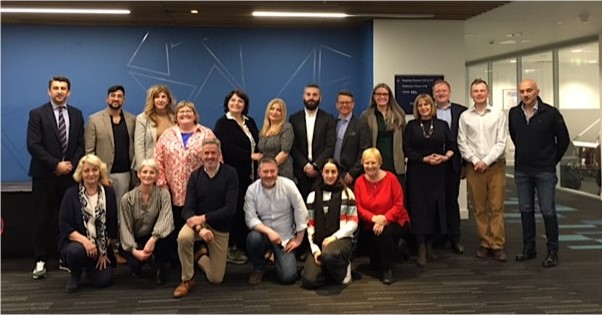 I have often looked at the Scottish NHS with some envy as they appear to have the agility to implement national solutions quickly and efficiently, due to the smaller population and smaller, more nimble government. However, Scotland often look to England with similar envy when it comes to scale of implementation due to the considerably larger population size and density, and that's something we can rightly be proud of south of the border.
A recent visit to Scotland prompted a discussion around what is meant by Global Health. In a previous blog post, I have reflected on this question and explained how health systems are increasingly interdependent both from a workforce perspective (sharing health workers, supporting recruitment and retention, knowledge sharing) and from a public health perspective (pandemics, diseases and movement of populations), not to mention the benefits of sharing knowledge between health systems. Maybe it is time to look a little closer to home?
Scotland, as one of our nearest neighbours, has a story to tell that we can learn from in England and vice versa. Some recent work with World Health Organization, Scottish Government and NHS England was an opportunity to exchange knowledge about our health services with other countries across Europe, including Sweden, North Macedonia, and Georgia.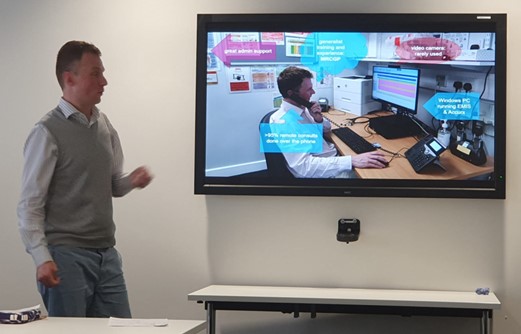 Our guests were hosted in Glasgow and visited the highlands and islands to see how telecare is delivered in remote, rural, and hard-to-recruit areas, before joining a two-day symposium exploring how telecare was influencing primary care across all the countries taking part. The symposium was an opportunity to share knowledge, aspirations and best practice.
As the global health lead for the English delegation, I was honoured to be joined by members of NHS England's Global Team, and general practitioners who were extensively using telecare in their primary care provision, including NHS England's own AI lead and GP, Hatim Abdulhussein.
The symposium reinforced knowledge gained from previous work with Georgia and North Macedonia. In Georgia, upskilling or rural doctors continues as new teleconsultation solutions are implemented to connect rural populations with remote doctors (more on that in this blog post); and in North Macedonia, digital infrastructure for provision of teleconsultation remains a challenge.
Information shared by Swedish and Scottish colleagues showed how remote populations were benefiting from teleconsultation services, particularly post the COVID-19 pandemic.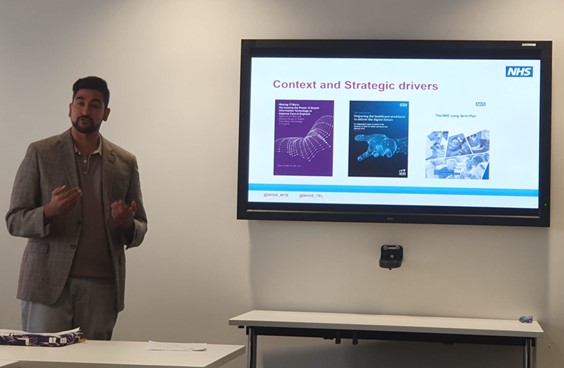 The English delegation shared our work on using teleconsultation in areas which are difficult to attract and retain health workers, our work on upskilling the health workforce on teleconsultation and digital skills, and our roadmap to artificial intelligence for remote monitoring of patient conditions.
It is clear that while our countries are all different, there are many similarities around the challenges of delivery telecare and maintaining a strong, digitally enabled health workforce. Delegates pledged to work together to transform care systems with telehealth and ensure equal access to quality care regardless of location. What is clear is that closer ties to health systems in Scotland and the rest of Europe are a positive move and one that will benefit our health systems and patients.