Chris Cammack, Service Desk Lead for TEL, provides an overview of the recently introduced catalogue dashboards on the Learning Hub platform.
To support catalogue owners and project stakeholders, we have just released two new dashboards. The first displays information about the structure of the catalogue whilst the second shows a number of metrics around the activity of those learners who have visited the catalogue.
---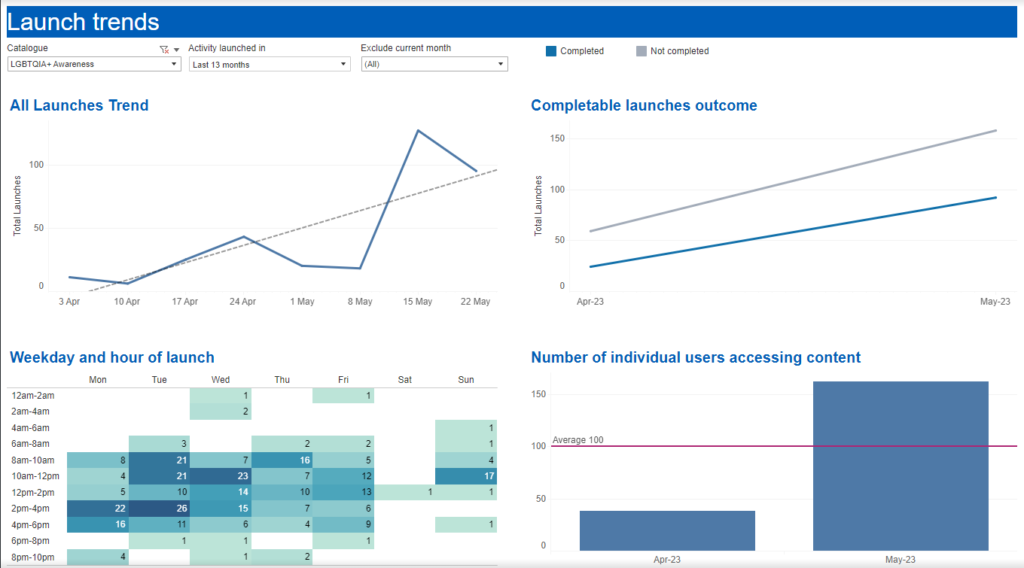 For activity analysis, you can view the trends of access and completion along with a heat map showing when the resources have been accessed.
---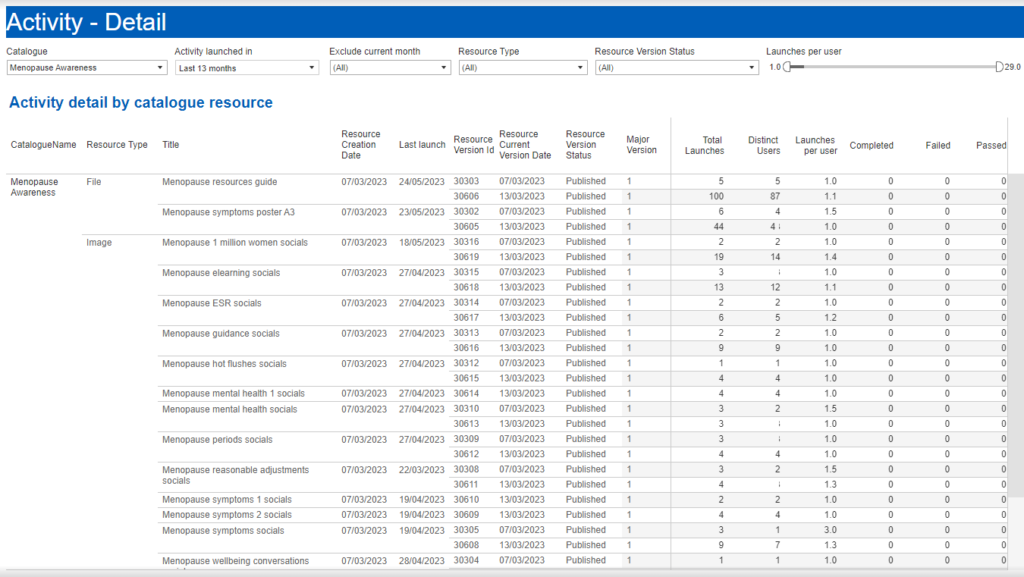 Further detail at resource level is also available.
---
From the new dashboards you can view the structure and resource types held within the catalogue.
---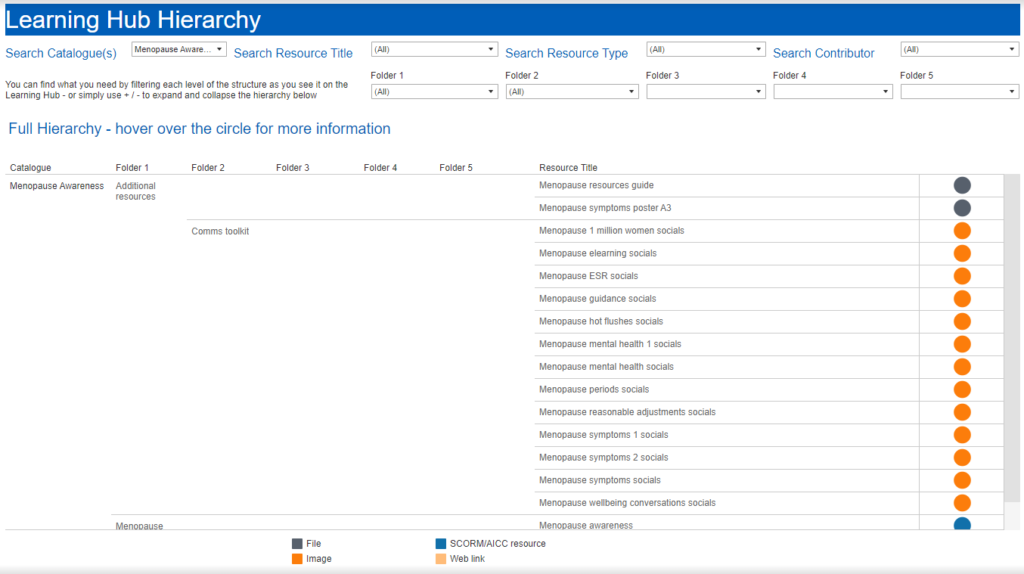 A hierarchy view allows you to see a breakdown of resources within the catalogue.
---
More information
Catalogue owners, if you and your stakeholders wish to access these new dashboards, please contact our helpdesk team to request access using information on our support page. Note that the dashboard will only allow access to your specific catalogue.