The Learning Hub will be a powerful new digital platform that will provide easy access to a wide range of education and training resources for the health and care workforce. It is being developed by Health Education England's (HEE) national Technology Enhanced Learning (TEL) Programme.
The Learning Hub's Service Team is making significant progress on the technical requirements for the platform's functionality for the beta launch and has begun preparing for the migration of national systems. The NHS eLearning Repository will be one of the national platforms that migrates to the Learning Hub.
In readiness for the migration, the Learning Hub's Service Team is working with the NHS eLearning Repository's support team to ensure resources that will migrate continue to be actively used and all associated data is accurate and complete. Data analysis work is on-going to identify resources that require some form of data cleanse that is critical for a successful transition and in the coming months contact with publishers and/or contributors of resources will begin to support and fast track this process.
In readiness for the migration of resources to the Learning Hub, it is important that all publishers ensure that their email and organisation in the NHS eLearning Repository (https://www.elearningrepository.nhs.uk/) are accurate and complete.
It is essential for these data fields to be up-to-date and complete to ensure a successful migration to the Learning Hub. The screen walkthrough below should support publishers in updating these data fields. If you have any questions or require any further support please contact the NHS eLearning Repository Support Team on: yas.elearningsupport@nhs.net.
For more information about the Learning Hub follow us on Twitter: @HEE_TEL, email: tel@hee.nhs.uk, visit: telblog.hee.nhs.uk to read blogs about our journey so far or visit: www.hee.nhs.uk/tel.
NHS eLearning Repository: Update Your Details
Access
the NHS eLearning Repository website (https://www.elearningrepository.nhs.uk/)
Log in
using the "Login and start" form with your email address and password (as shown
below)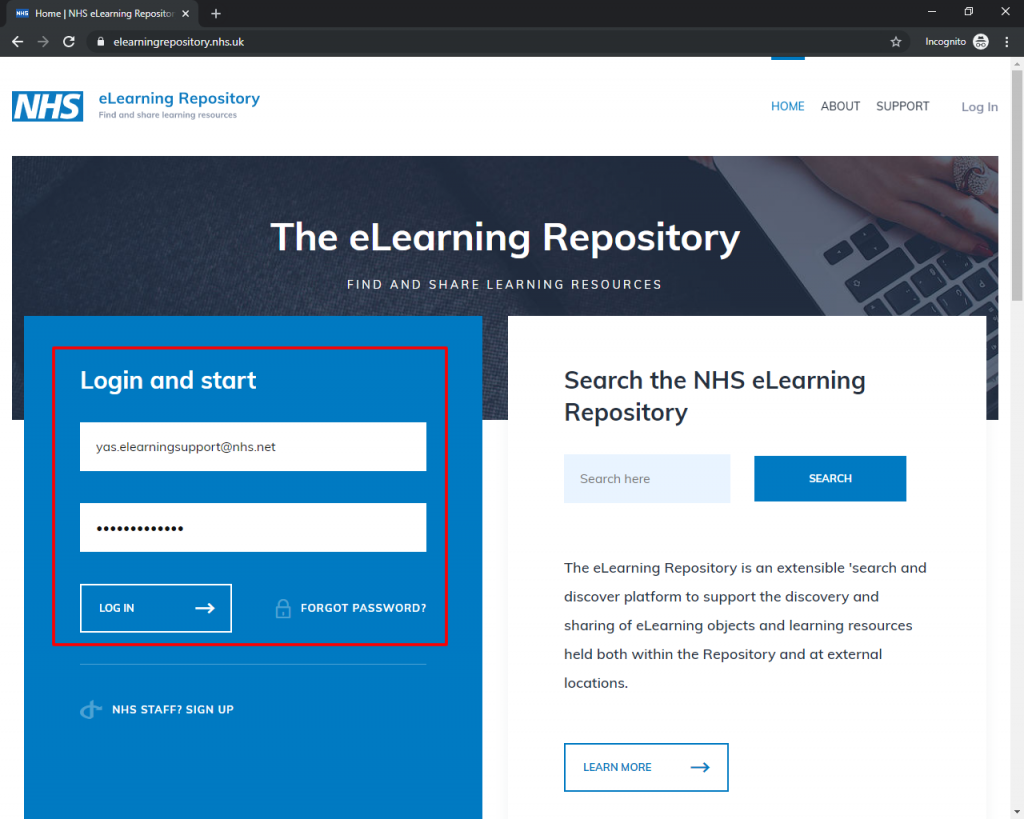 Once logged in, select your profile name from the site menu (as shown below)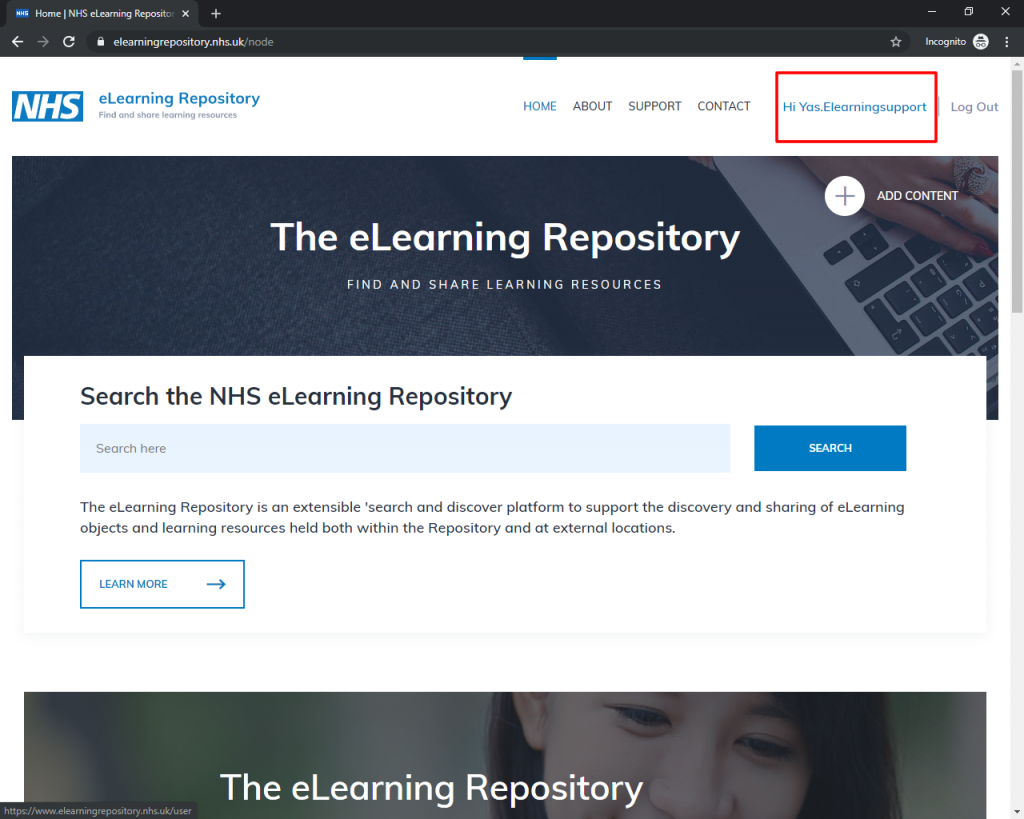 On your 'My content' page select 'Edit' to edit your profile details (as shown below)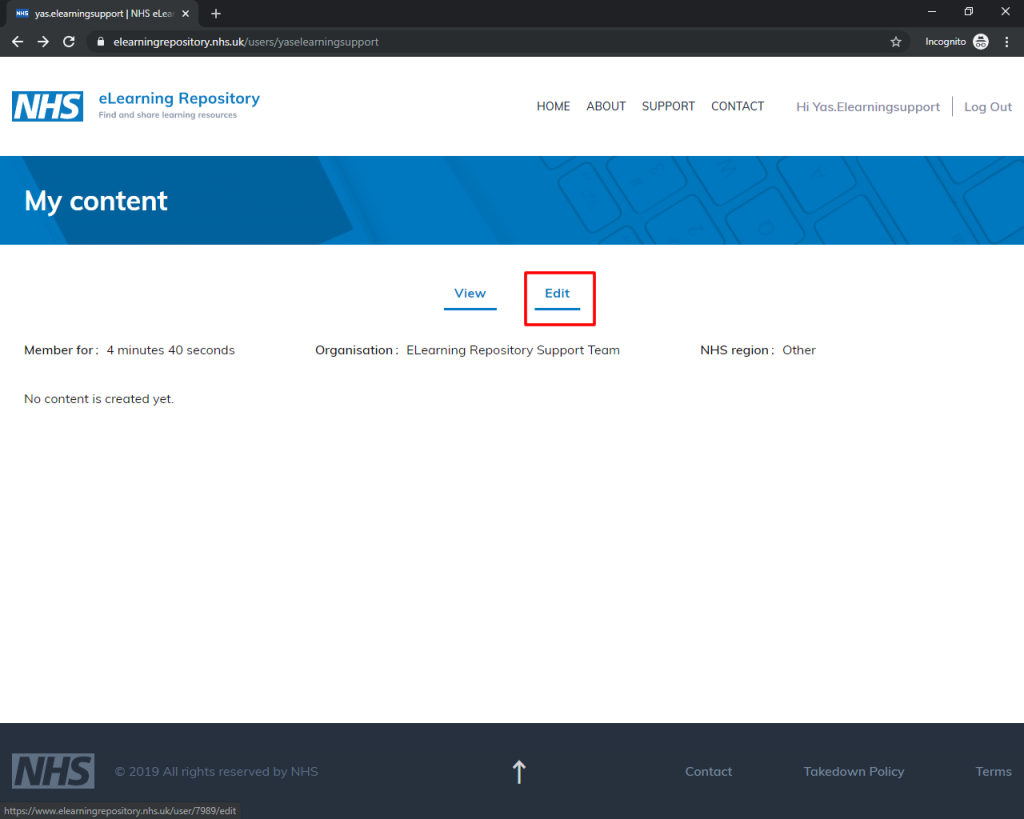 From the 'Edit' page ensure your email address and organisation details are correct. (as shown below)